Kateryna Shevelyuk, the general producer of the serial production of the STB TV channel, spoke about the channel's new project, the military drama "Yuryk," at the Ukrainian co-production panel at the exhibition of the National Association of Television Program Managers NATPE in Budapest.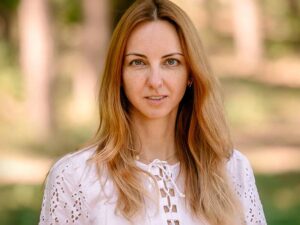 "This is a touching and significant story about what millions of Ukrainian families are going through today: family ties, the difficult choice of a mother, the courage of our children, and how the war makes them grow up quickly. We need to tell it; it is precious that the project receives the support of international partners, particularly the Estonian television company, as a co-production partner. This is an important signal that shows the unquestionable faith of our partners and Europe in our ability to create high-quality and unique products at the international level, even during a full-scale war. This international support for the production of "Yuryk" has a great influence on the entire Ukrainian industry as well," commented Kateryna Shevelyuk, general producer of the serial production of STB TV channel.
The powerful Osnova Film Production team is working on the military drama, which in 2021 shot the film "Mama" for STB. Starring: Maksym Boryak, Tamara Antropova, Rimma Zyubina, Viktor Zhdanov, as well as Anne Veesaar and Liiz Haab (Estonia). The team created the project with the support of partners — the Estonian television company ETV and the USAID fund.
The drama "Yuryk" events are based on the real story of an 11-year-old boy who, escaping from the war-torn Mariupol, spent 15 days reaching the border of Ukraine. Yuryk's mother sent him to the evacuation when she realized he was in danger of being deported to Russia by the occupiers in his hometown. The war destroyed their happy family: their father, grandfather, and younger sister died during enemy shelling. For the sake of her son, the mother makes the most difficult decision in her life – to tear her child away from her so that he can save himself and live safely with his relatives in Estonia. Yuryk will keep his way to the saving border: by train, by car, with military personnel in armored personnel carriers, under shelling and occupied cities, finding a short rest with good people.
The project's premiere on the STB TV channel will be on August 24, 2023.